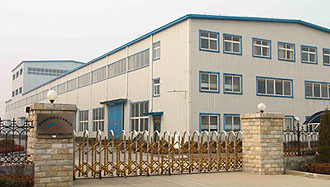 Qingdao Lilai Chemicals Co.,Ltd., an equity joint venture of China and Hong kong, is a high technology enterprise that mainly engages in fine chemical products. The company, located in Baoshui District of Qingdao, is one the subsidiaries of Zibo Guangtong Chemcial Co., Ltd. With the independent import and export rights, we mainly produce dihydric alcohol products of decanediol series and we have obtained national technical progress award.
The company mainly produces and sells 1,3-Cyclohexanedione, 3-Pyridinecarboxaldehyde, Methyl 4-amino-3-methylbenzoate, 4-Amino-3-methylbenzoic acid, 1,12-Dodecanediol, decanediol, octylene glycol, etc. There are development and inspection laboratories in our company with the equipments of high-pressure hydrogenation fixed bed, high pressure reaction kettle, freezing and rectifying equipments. We undertake the sorts of manufacture of hydrogenation products and our products are exported into Japan, West Europe, etc. With the development strategy of "development by quality", humanizing management concept, and the tenet of "customer centered" and the goal of "meet the needs of customers".
With the development of Baoshui District, we will continue to reduce the consumption, increase benefit and implement innovation to provide better products for our customers.